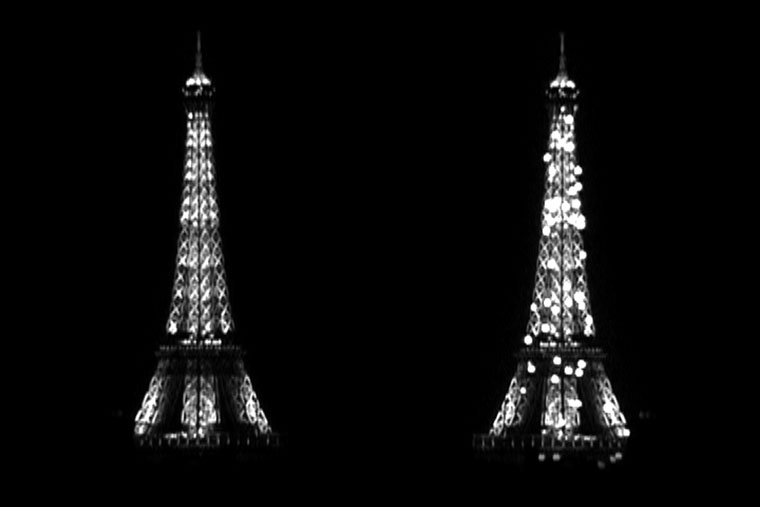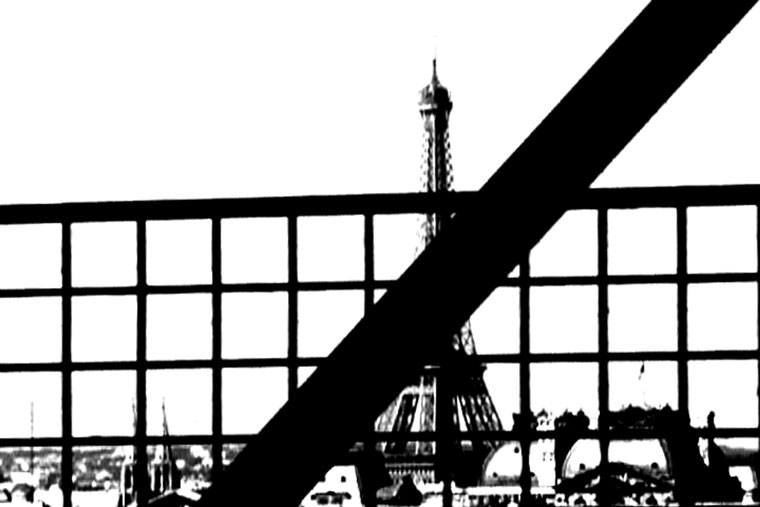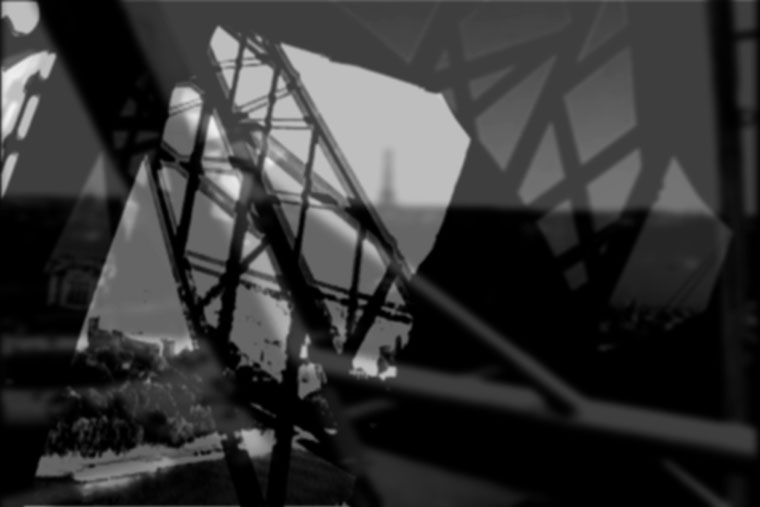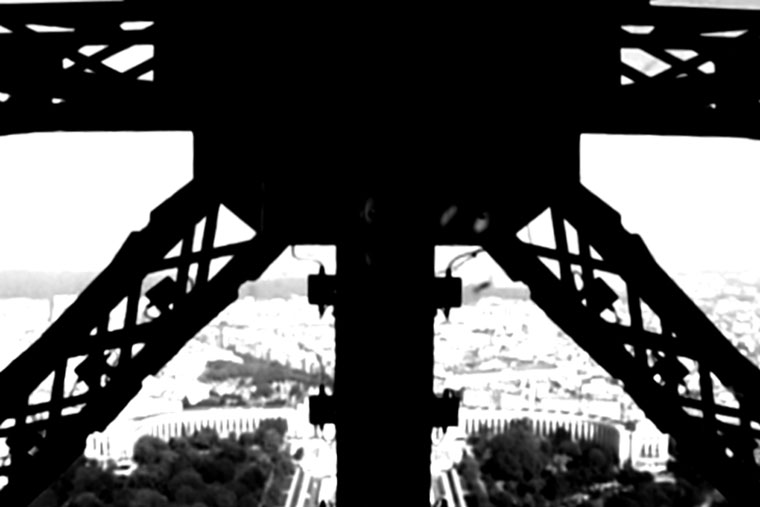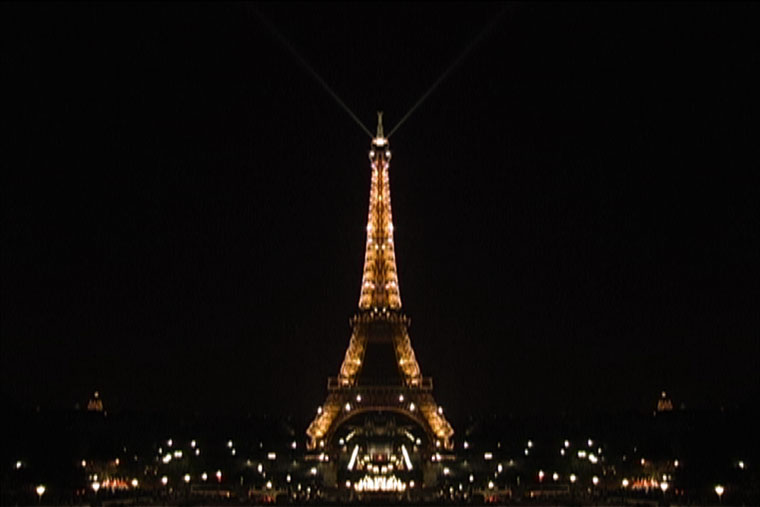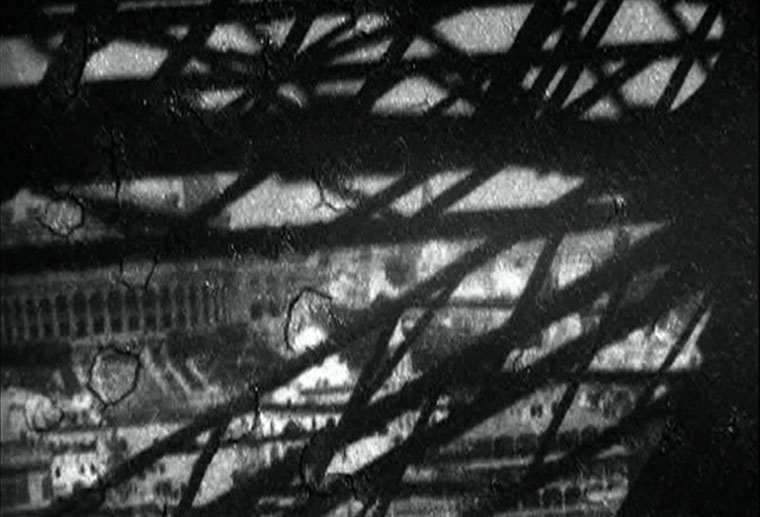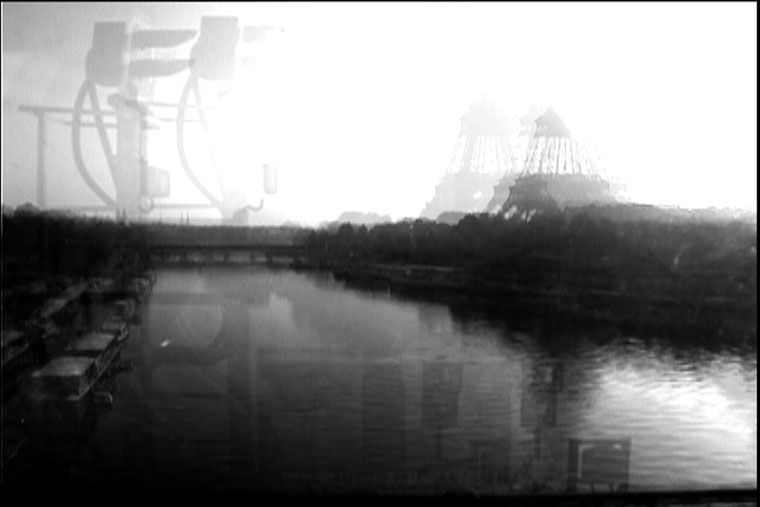 "The past has not disappeared but has been turned into zillions of tourist attractions. We, the tourists, try to get close to the roots of our civilization, to our own origins, by visiting and looking at packaged versions of the past."

Dean MacCannell
This video is part of the "Mise en abyme" exhibition, which features B.M's work conceived during their residency at Cité International des Arts in Paris, France. The works in the exhibition are based on historical representations of modernity in contemporary Paris with a particular focus on the city's constant negotiation between the future and the past.
Par hasard depicts the Eiffel Tower as a wonder and a spectacle, a piece of engineering that exists between past and future. The video opens with the audio-visual Morse code dialog between two Eiffel Towers: "Non, le passé est fantastique!" (No, the past is fantastic) and "Non, l'avenir est fantastique!" (No, the future is fantastic). Reflected in the absence of a straight plot-driven narrative, polemic between opposing meanings, emotions, and times continues throughout the video in a similarly ambiguous manner. Sequences in the video are shifting between the wide shots of the stroboscopic-lit tower at night and the tracking shots from within the tower's structure during the daytime. The film also stages a meeting between a contemporary shot from the elevator and Edison's historical shot from 1900. The soundtrack is comprised of sounds recorded in situ combined with manipulated sounds sampled from French avant-garde cinema.
Par hasard is supported by Ingrid Lindbäck Langaard foundation, Cité International des Arts and Office for Contemporary Art Norway.