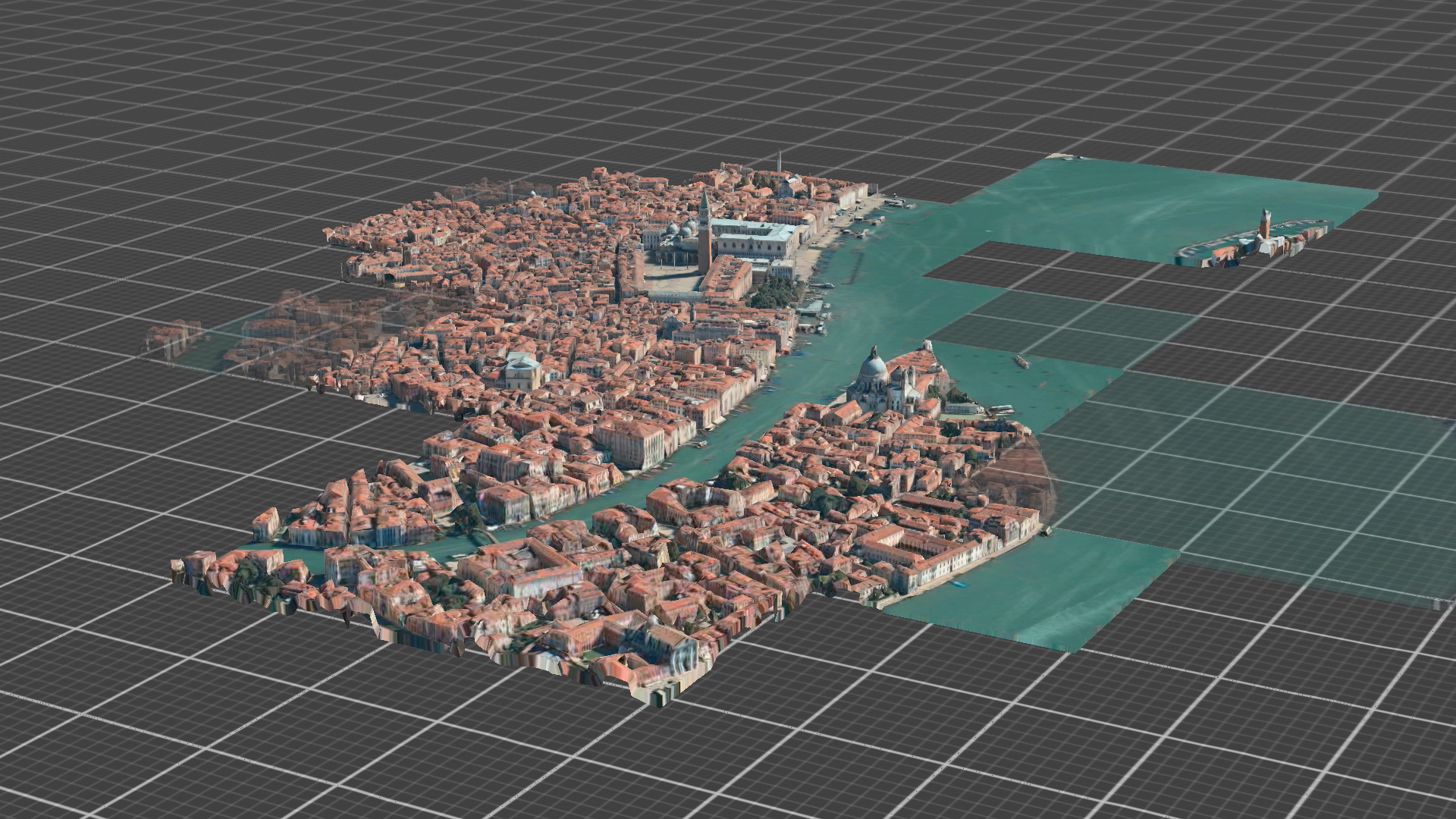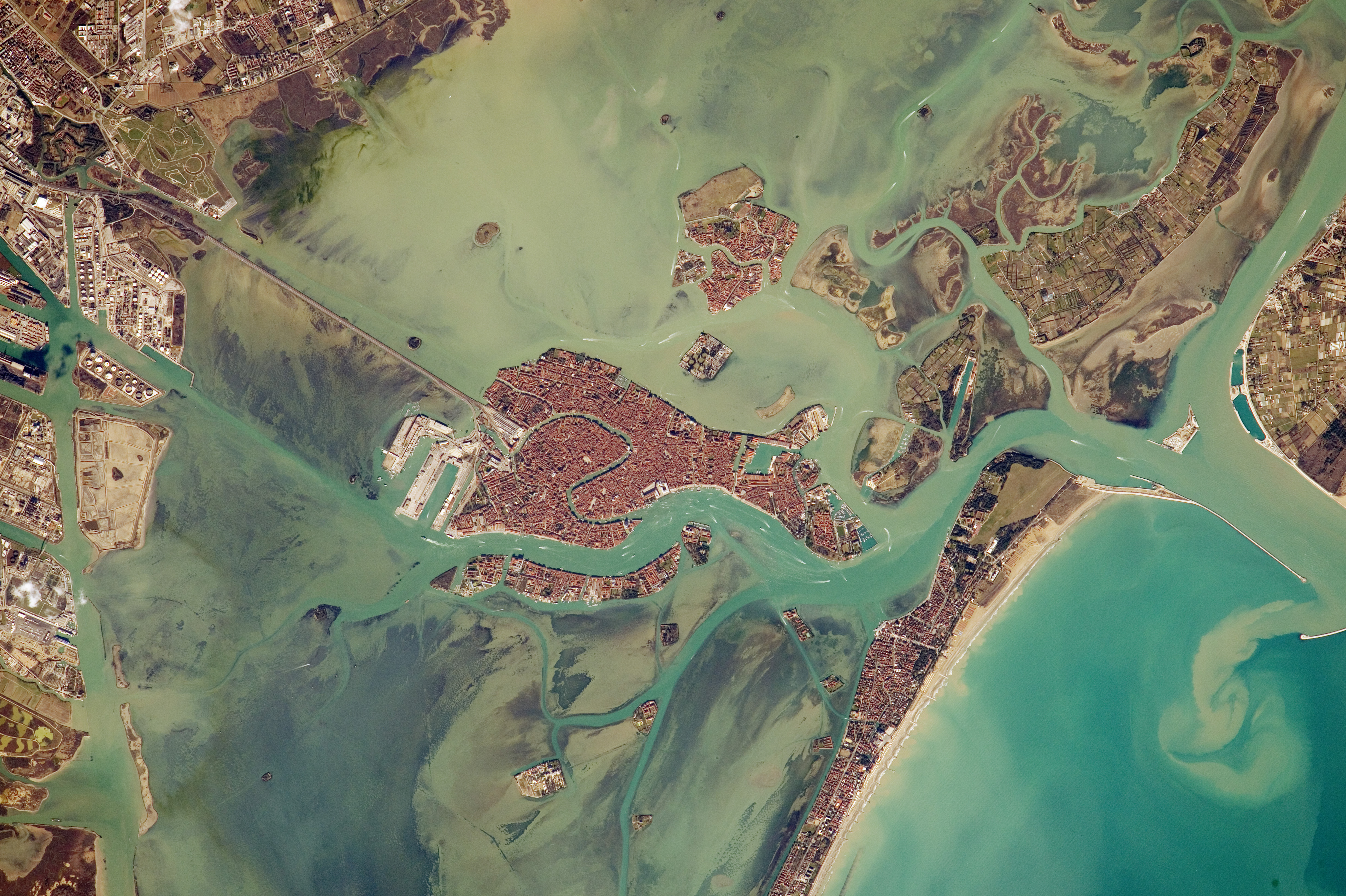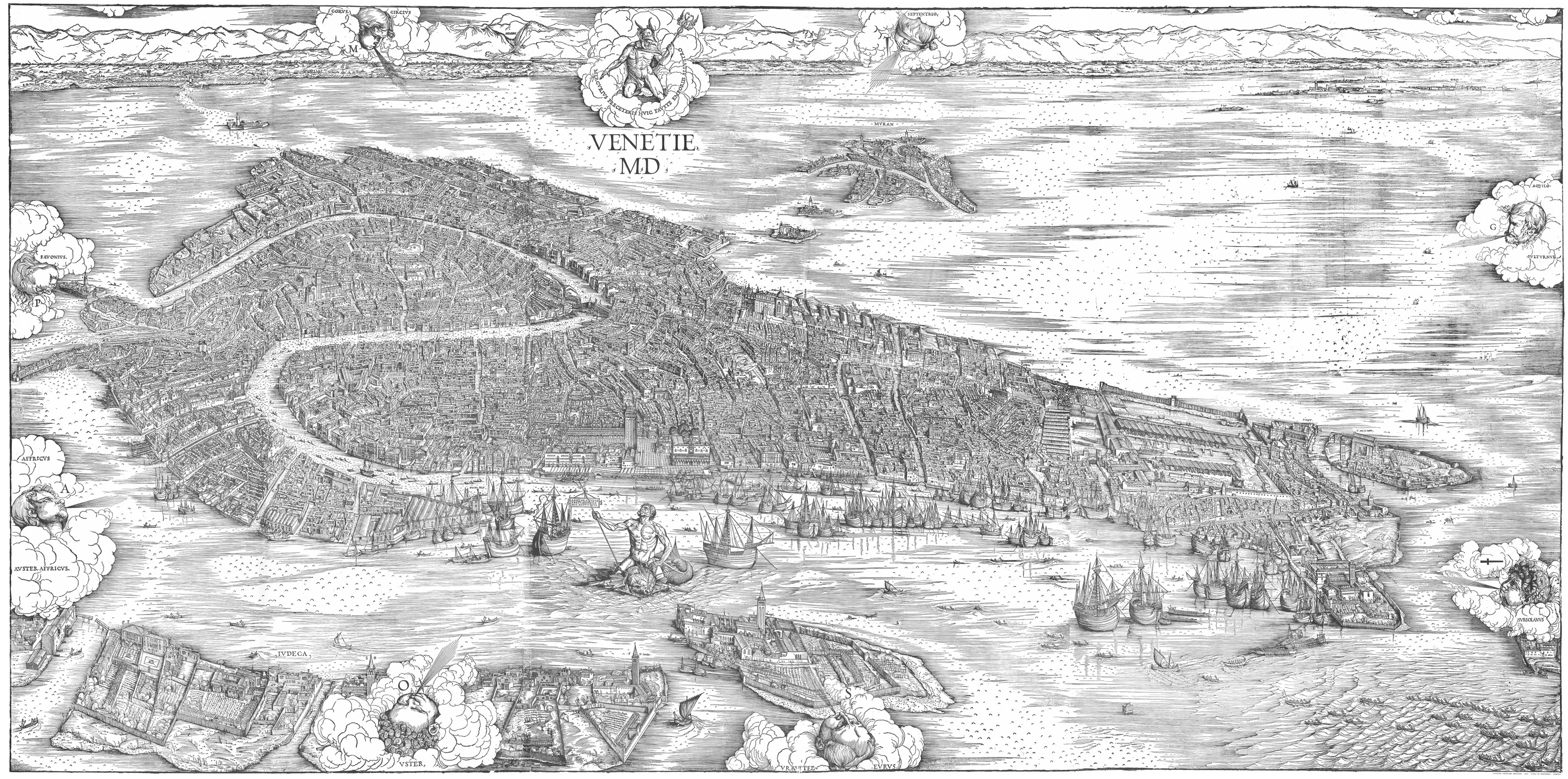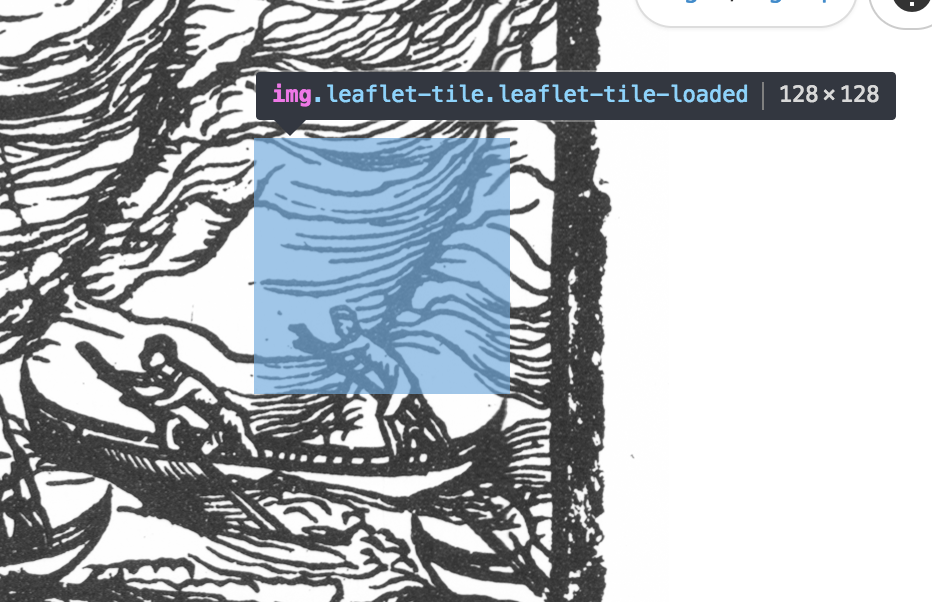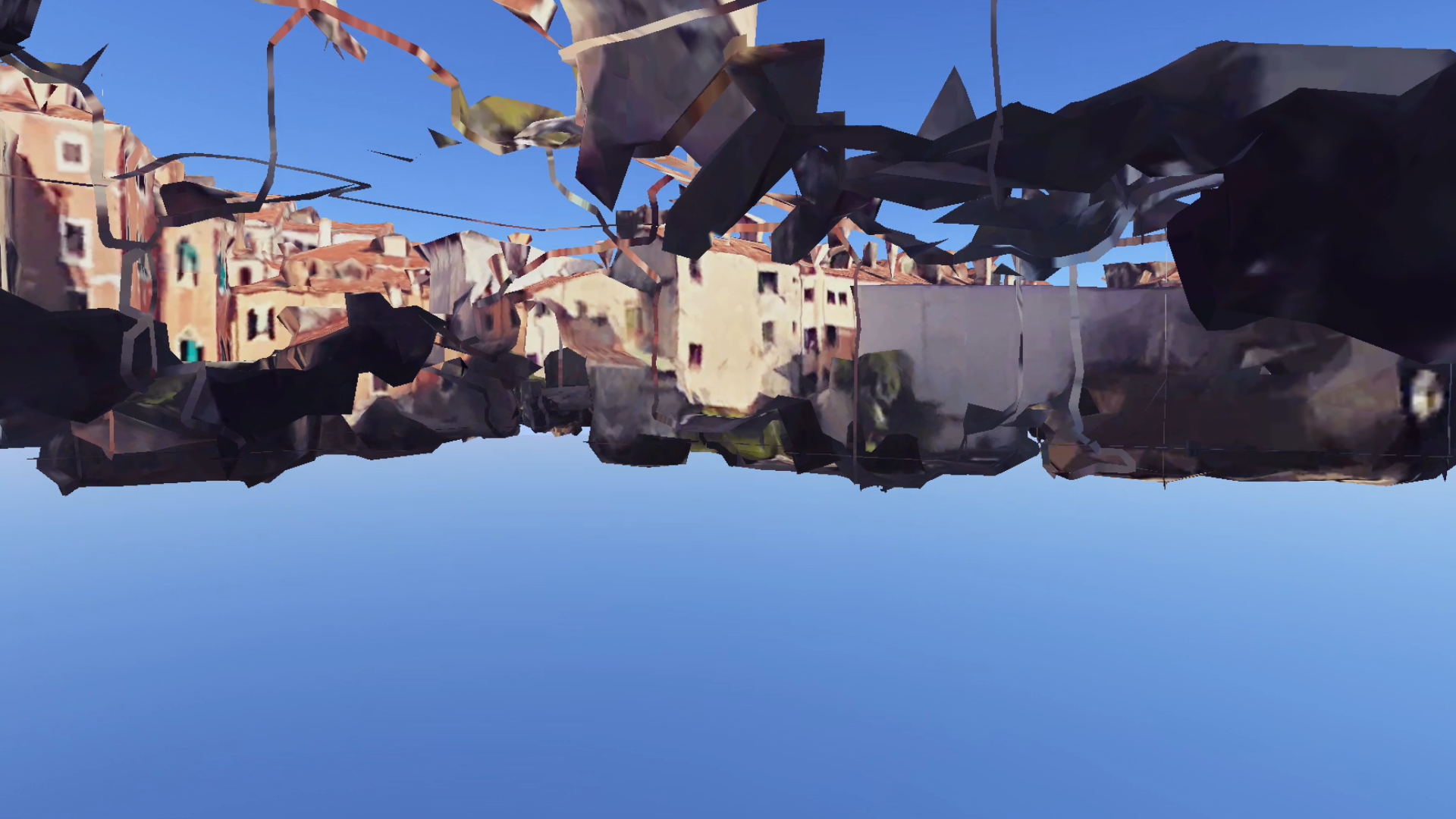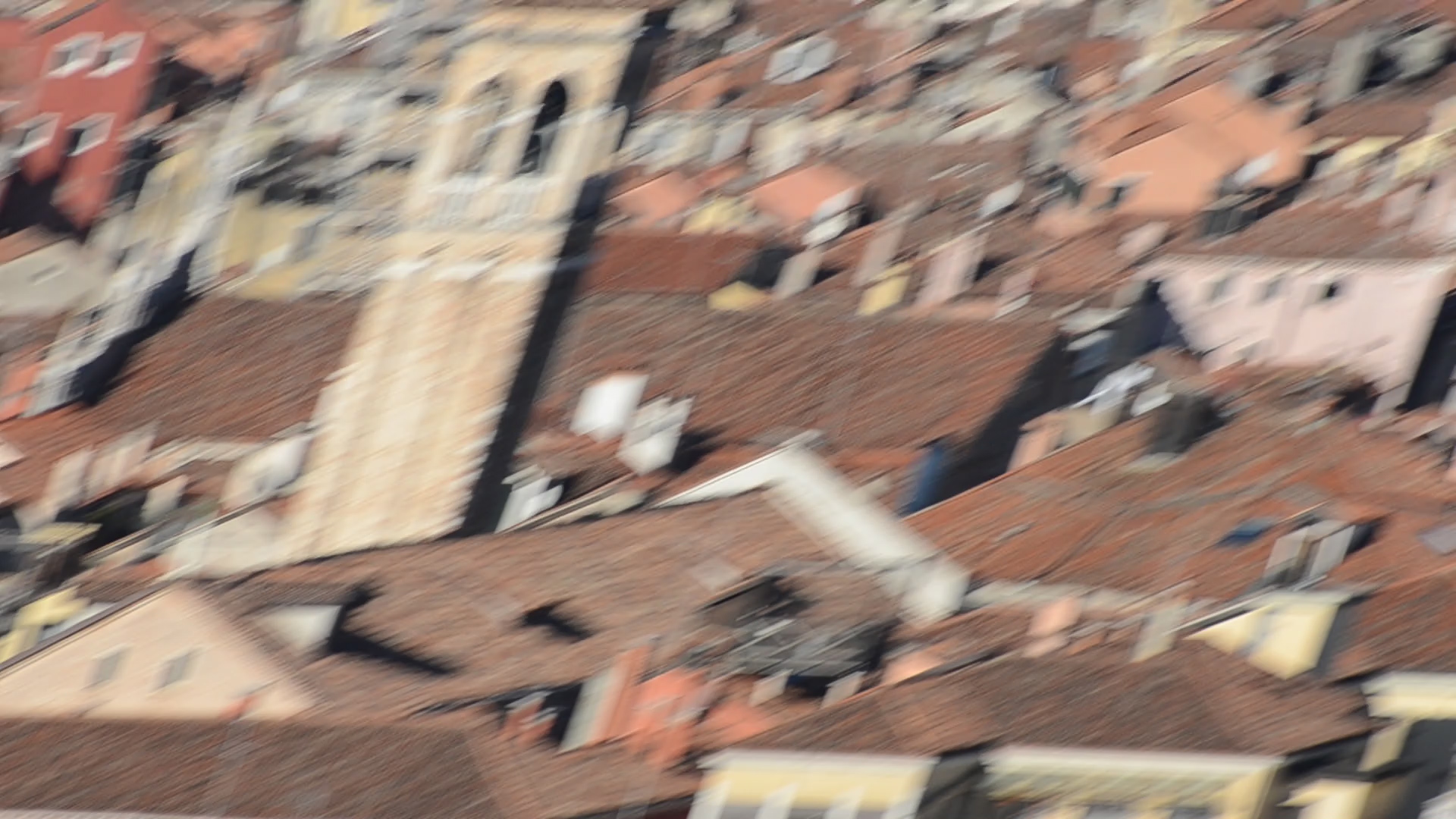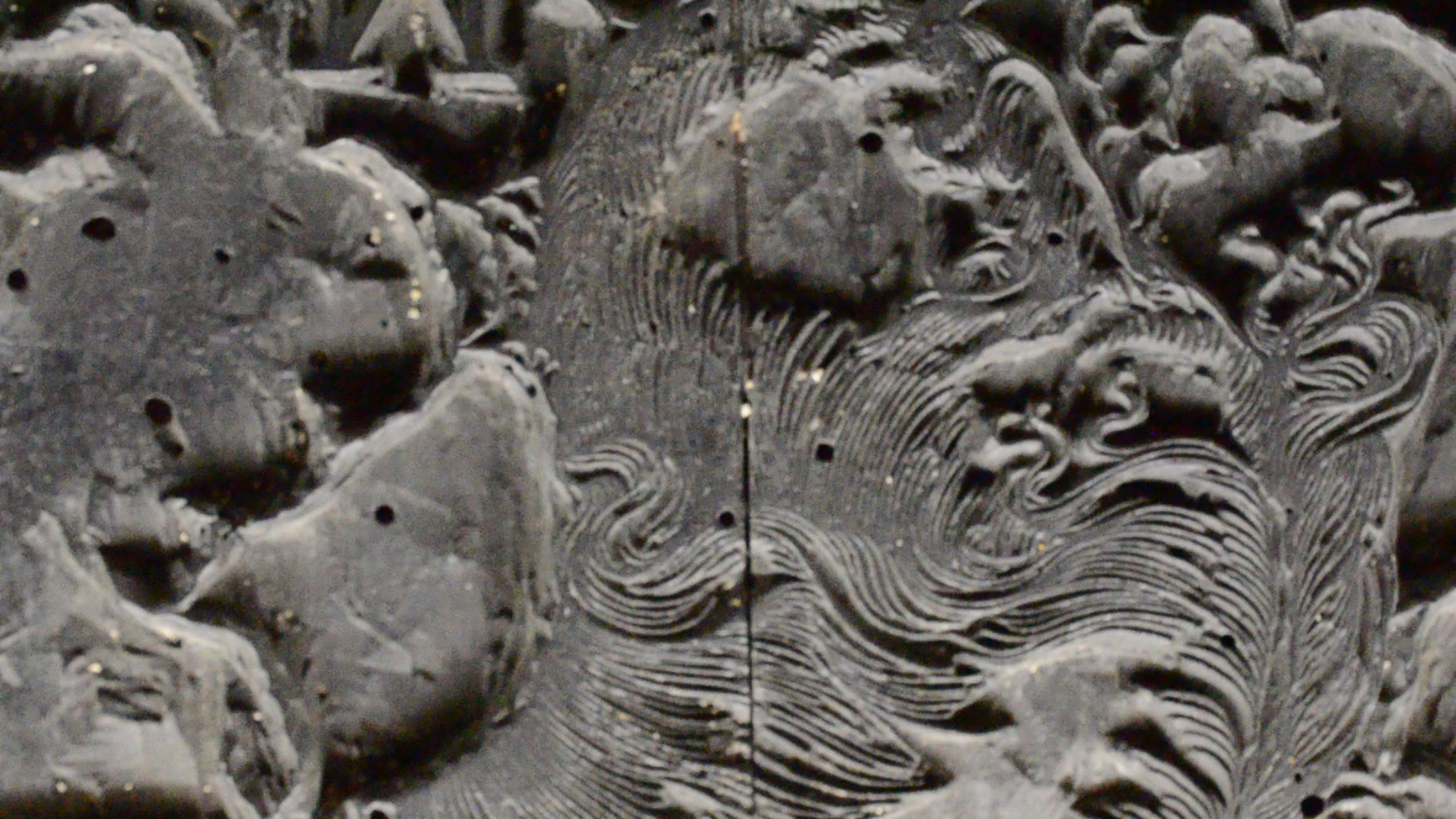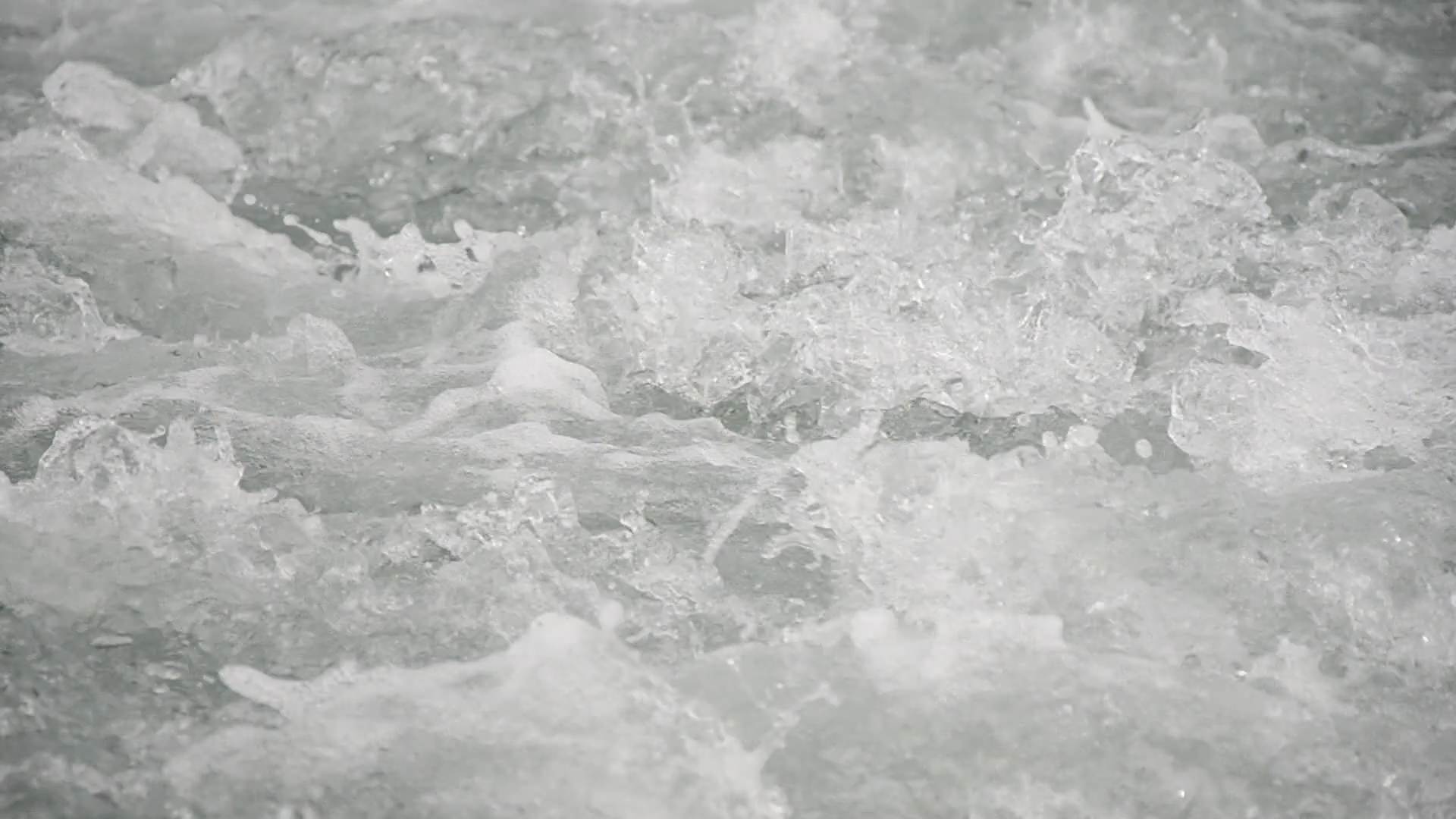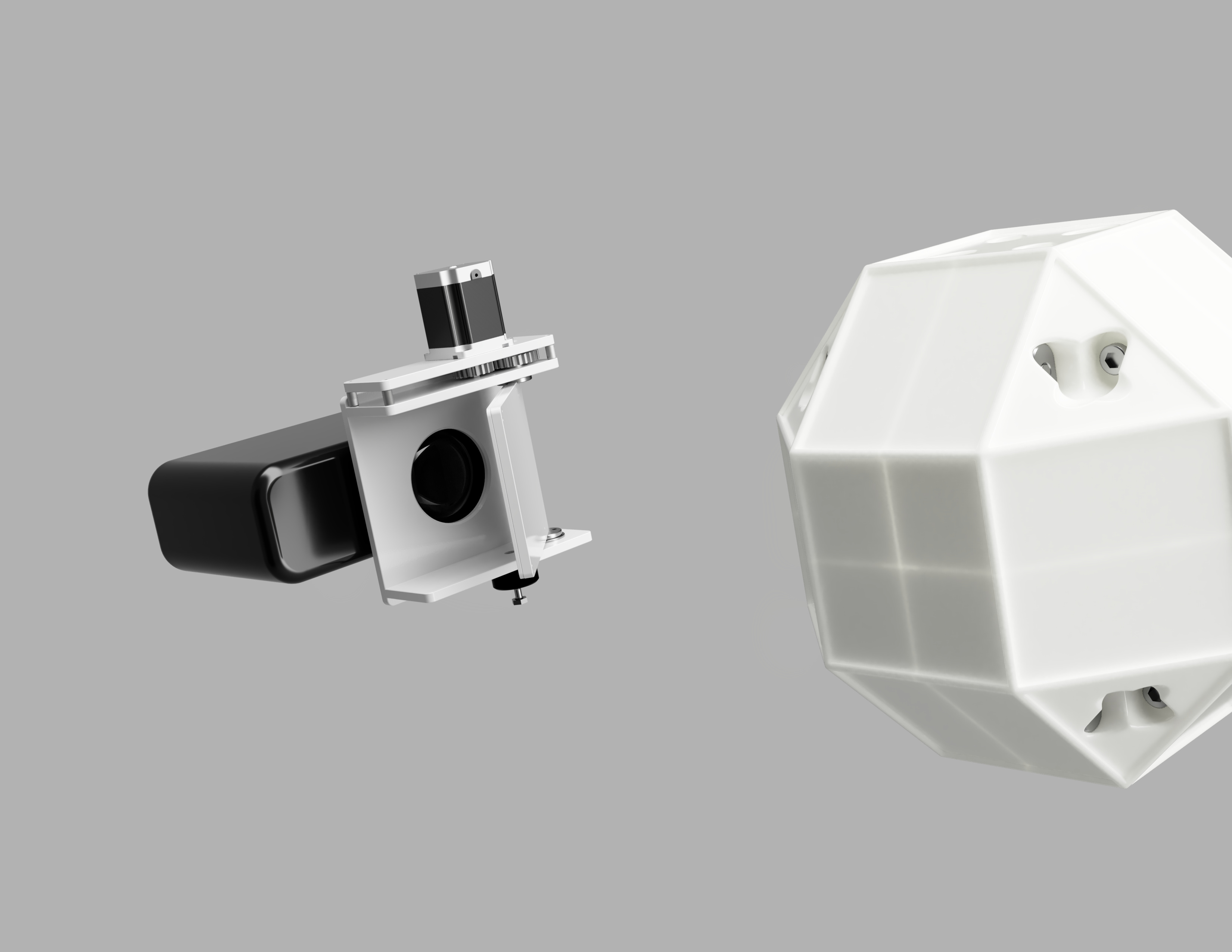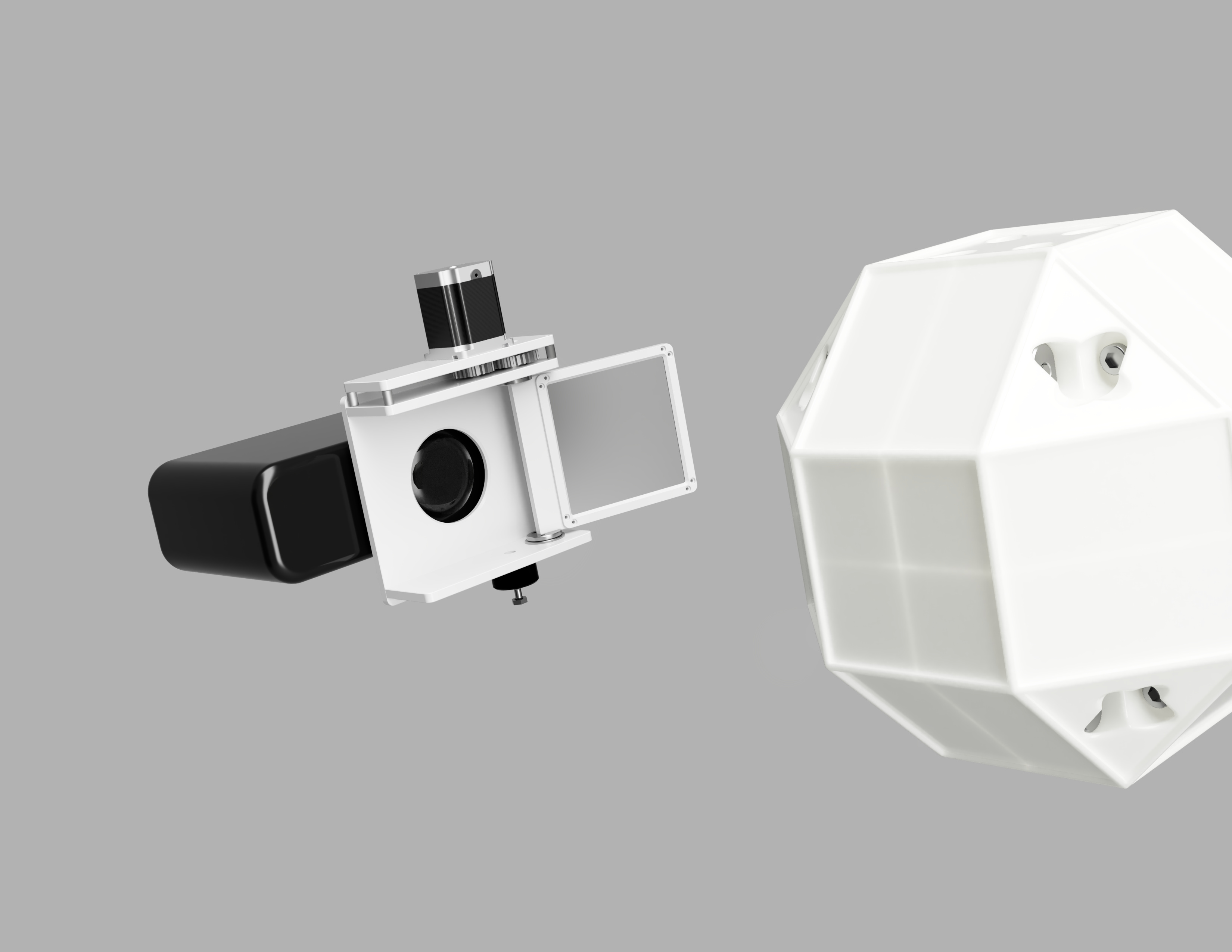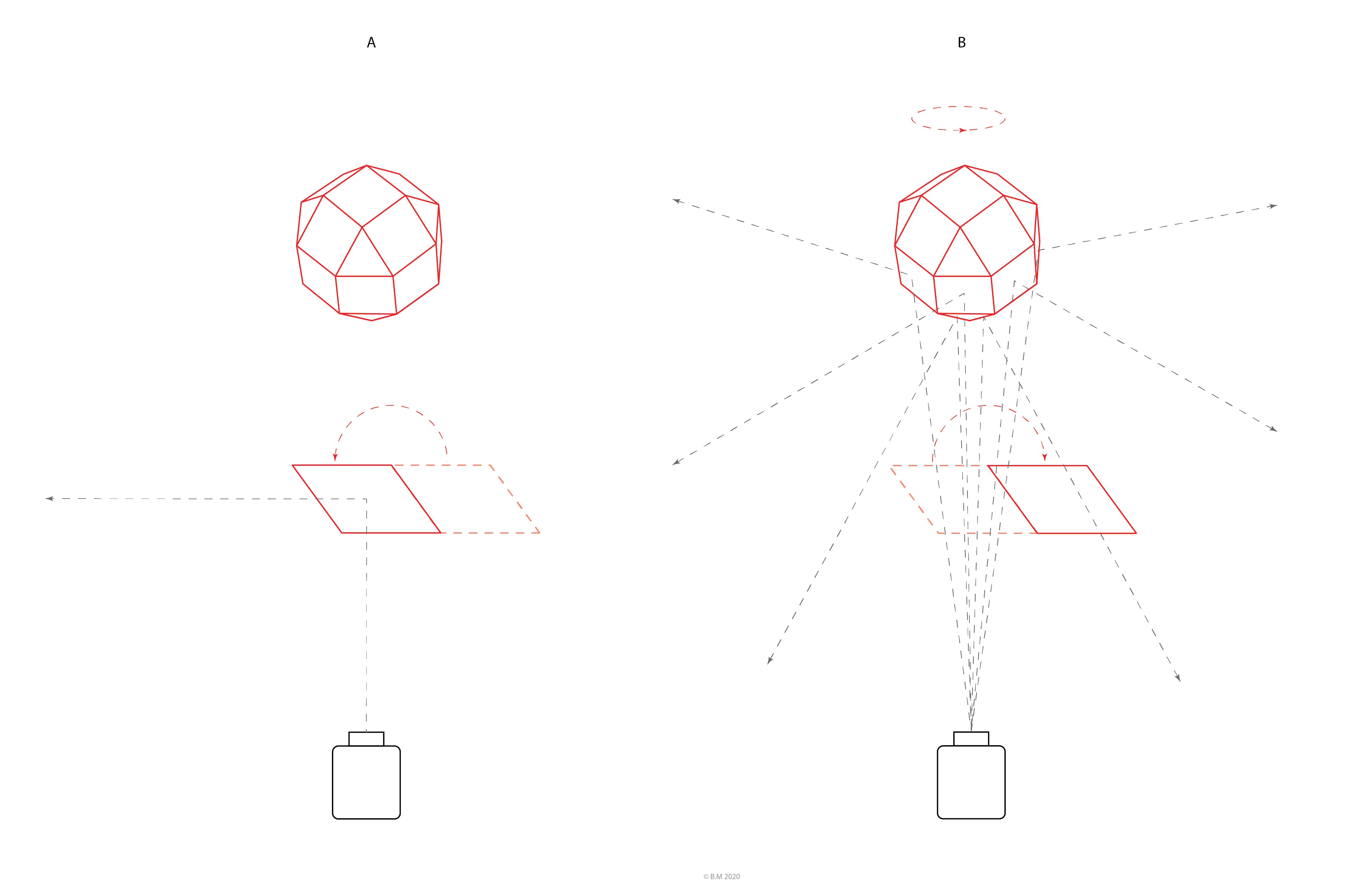 The video in Venetie 11111100001 installation meanders through a myriad of sources. From Fotopiano archives to the digital 3D flyovers popularized by Google Earth. From aerial views of the dense urban fabric embroidered with a network of canals to tight close-ups of the meeting points between the urban facades and its rising water lines.
The video zooms in and out from various vantage points across the city to address the current environmental crisis Venice is in. The rising water level is just one of the destructive forces to which the city has been exposed for centuries. The video also engages in various ways with de' Barbari's famous rendition of Venice from 1500, especially through a close-up examination of the six woodcut blocks made of pear wood. The video gently sweeps over the fantastic craftsmanship of the carved surfaces and exposes a 3D map of Venice anno 1500. One can also glimpse the tooth of time through cracks and damage from woodworms. Attempts have been made to stop this weathering now, as they are stored and exhibited in a archival display case at the Museo Correr.
During installation, this video alternates between appearing conventionally on the wall and being scattered around the room as a myriad of fragments. This is done using a specially designed robot mechanism that allows the video projection to periodically hit a Rhombicuboctahedron mirror, an Archimedean solid with eight triangular and eighteen square faces found in de 'Barbari's painting by Luca Pacioli from 1495. The installation gives Venice a new material life as a distributed network of changing configurations. With a 500-year-old document as a starting point, urgent questions related to new connections between digital archiving and the material weathering of the city of Venice are discussed.
The prototypes of Venetie 11111100001 were exhibited at the 2nd Research Pavilion at the 57th Venice Biennale and at Anglim Gilbert Gallery in 2017. The updated robotic installation is a subject of a retrospective exhibition "Bull.Miletic: Proxistant Vision" at Museum of Craft and Design, San Francisco in 2021.