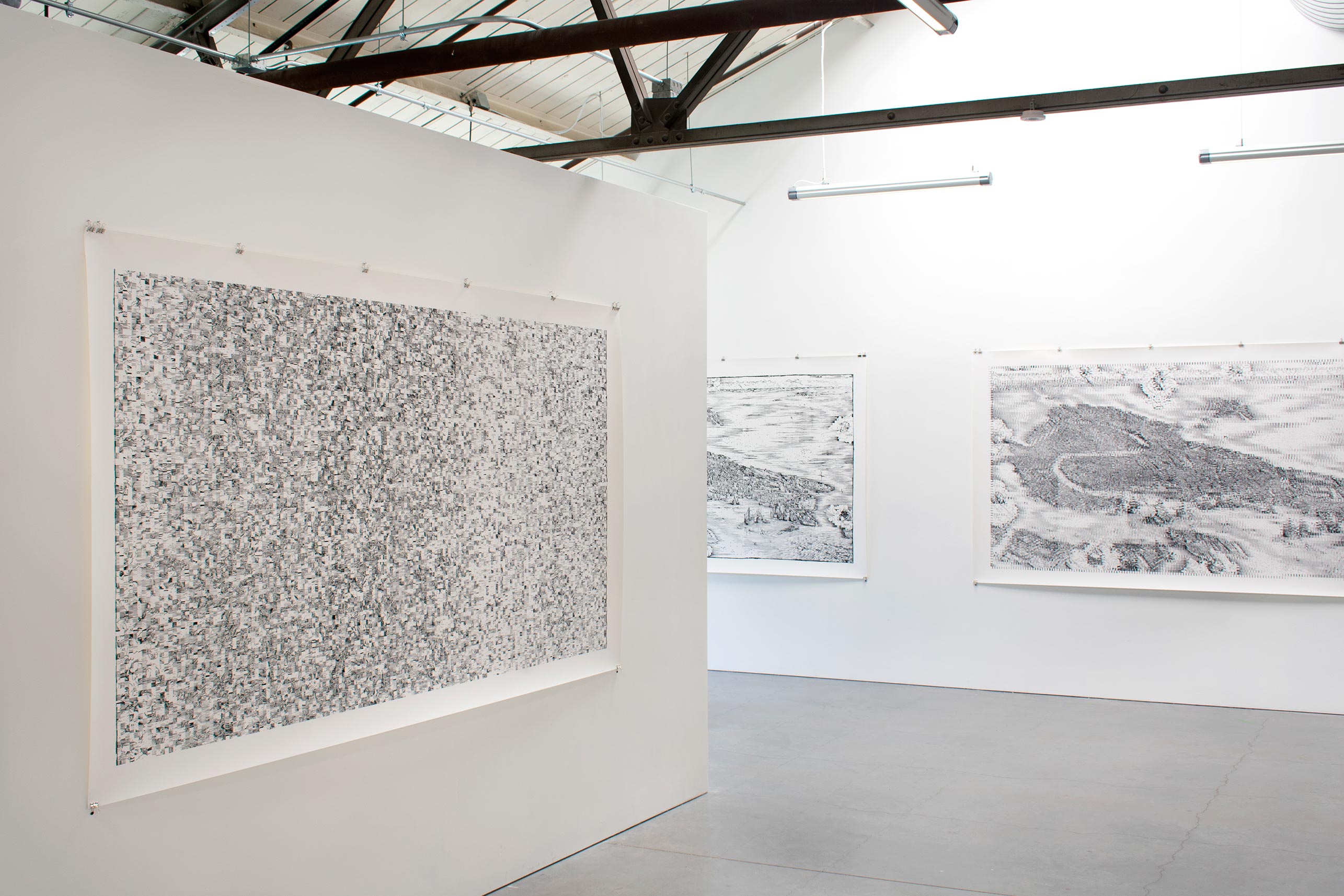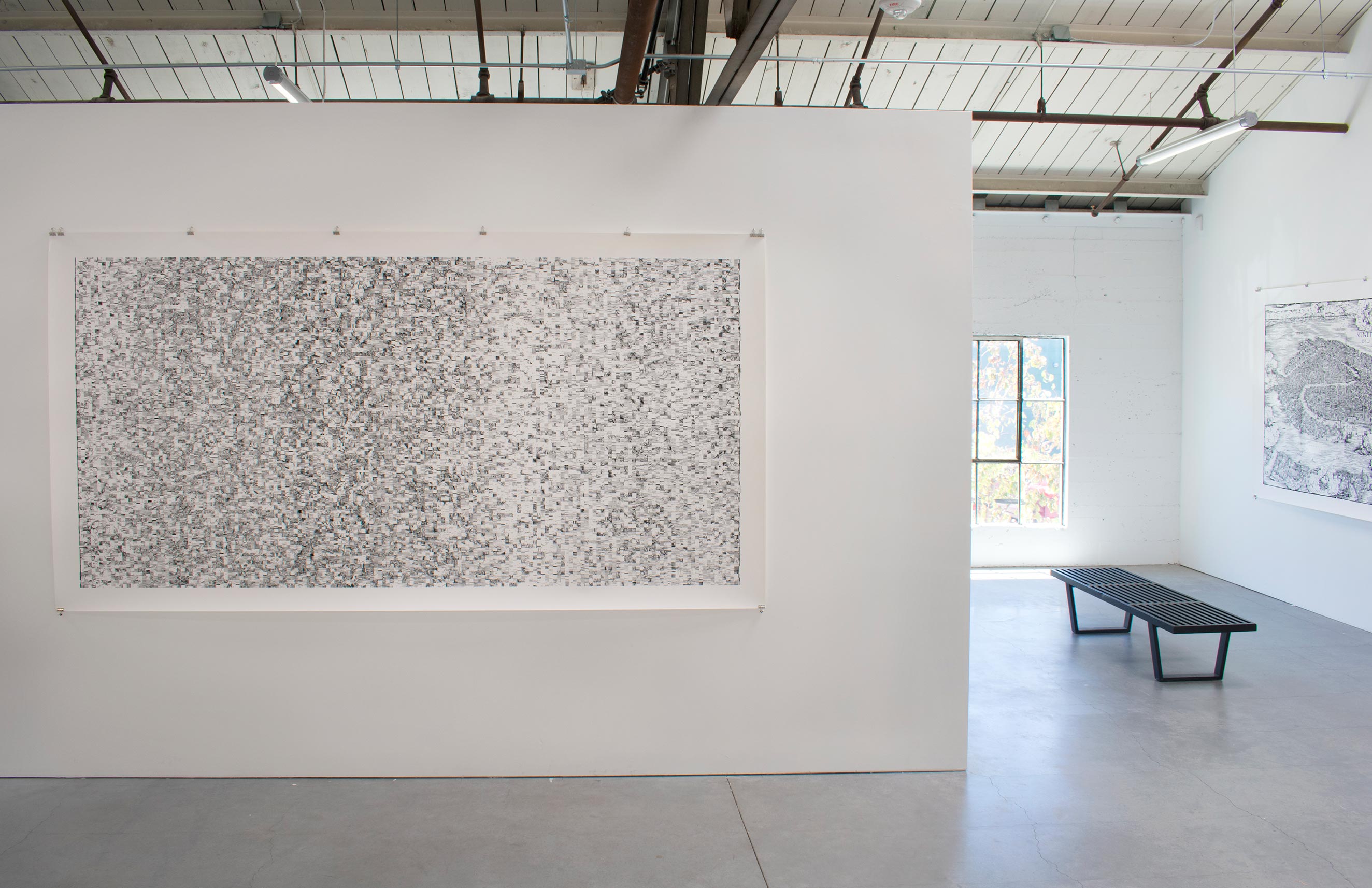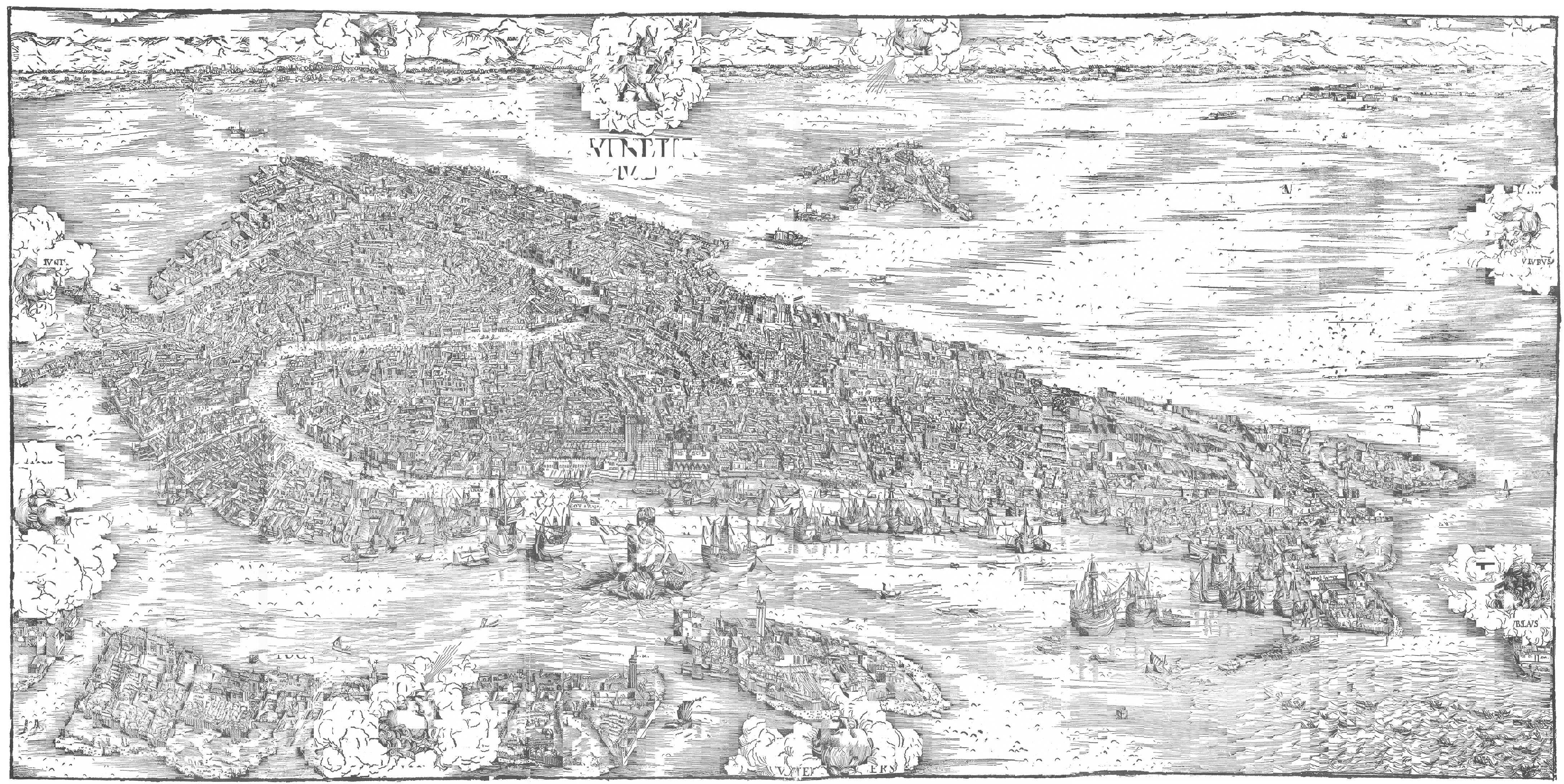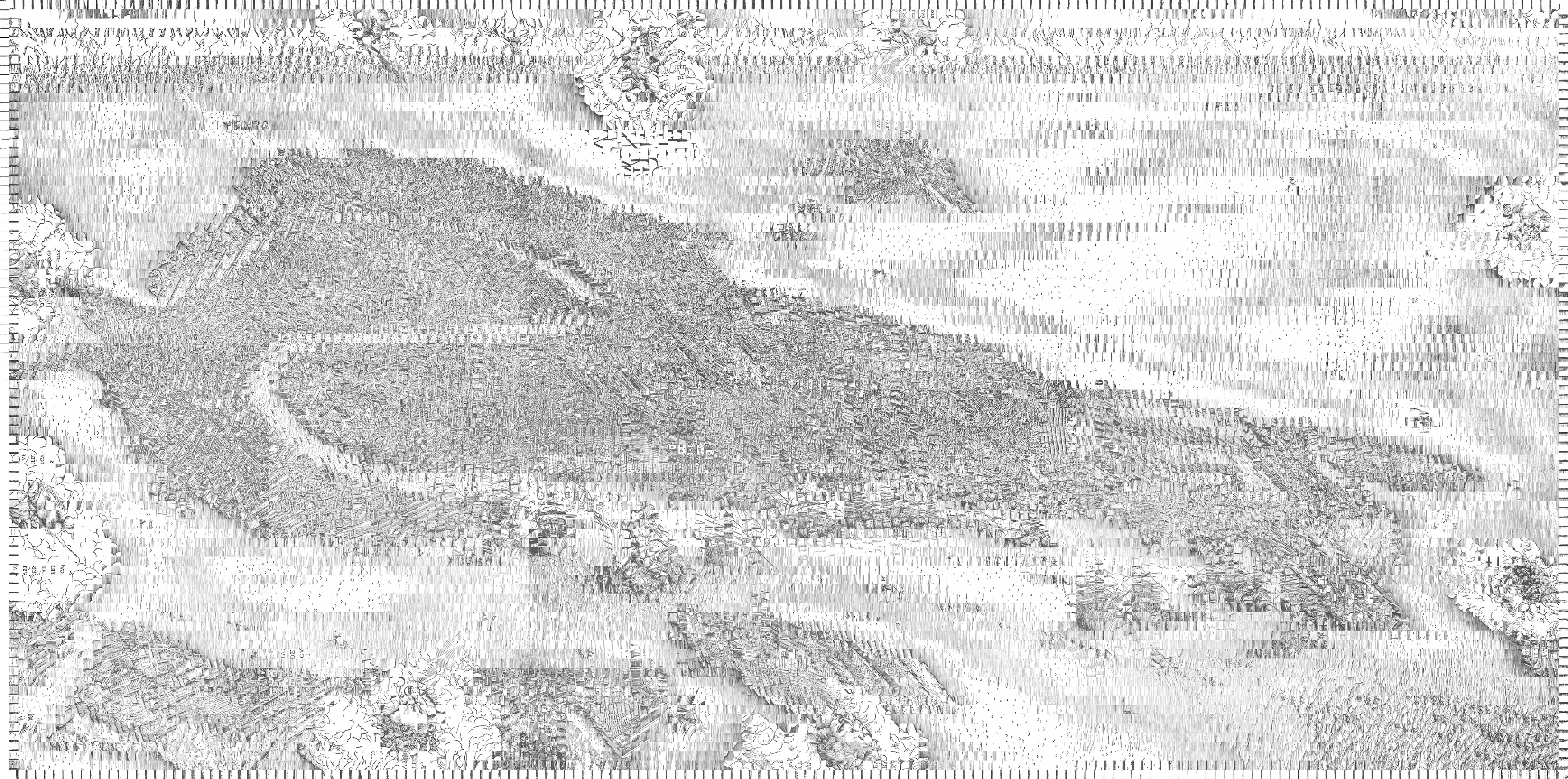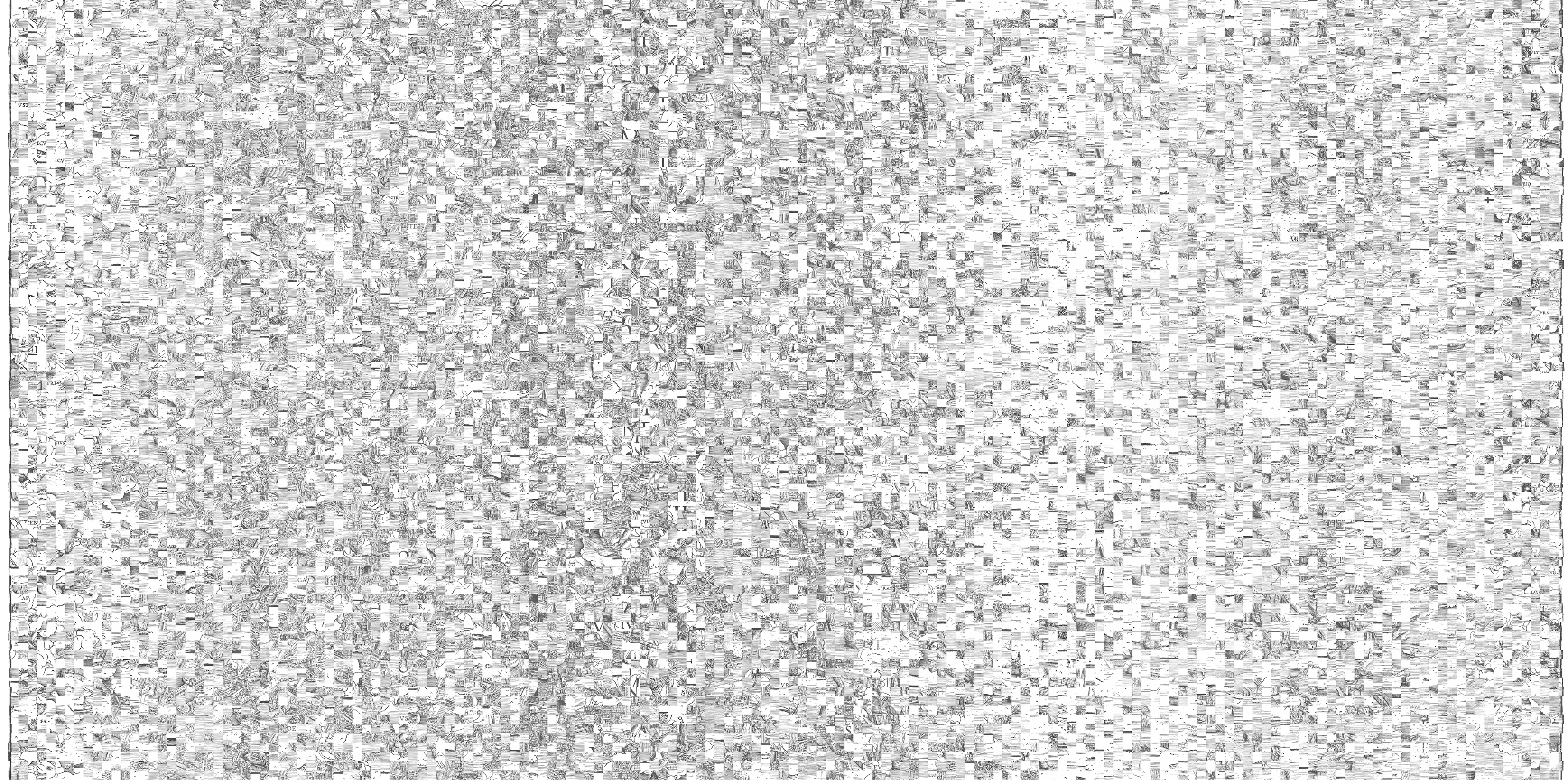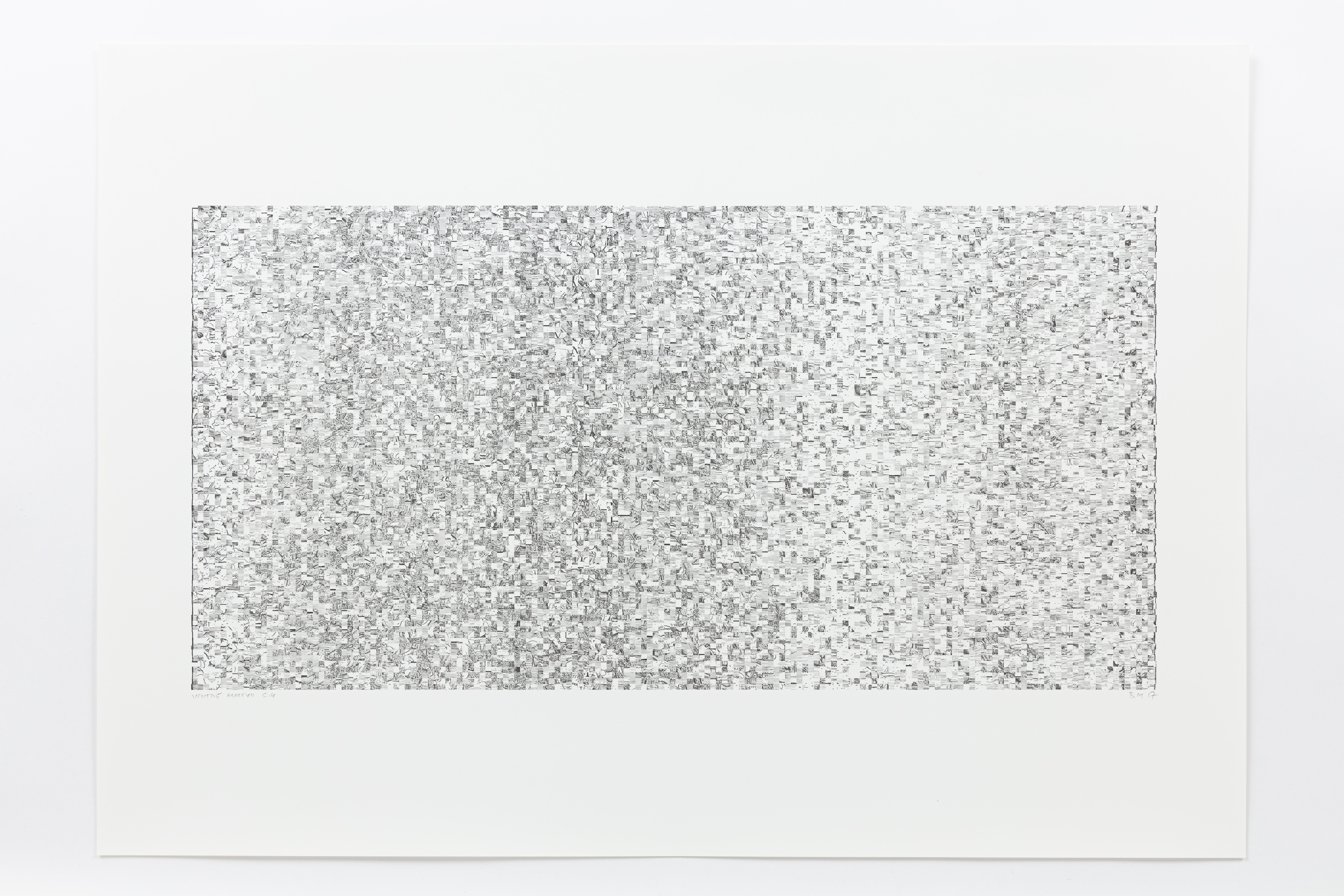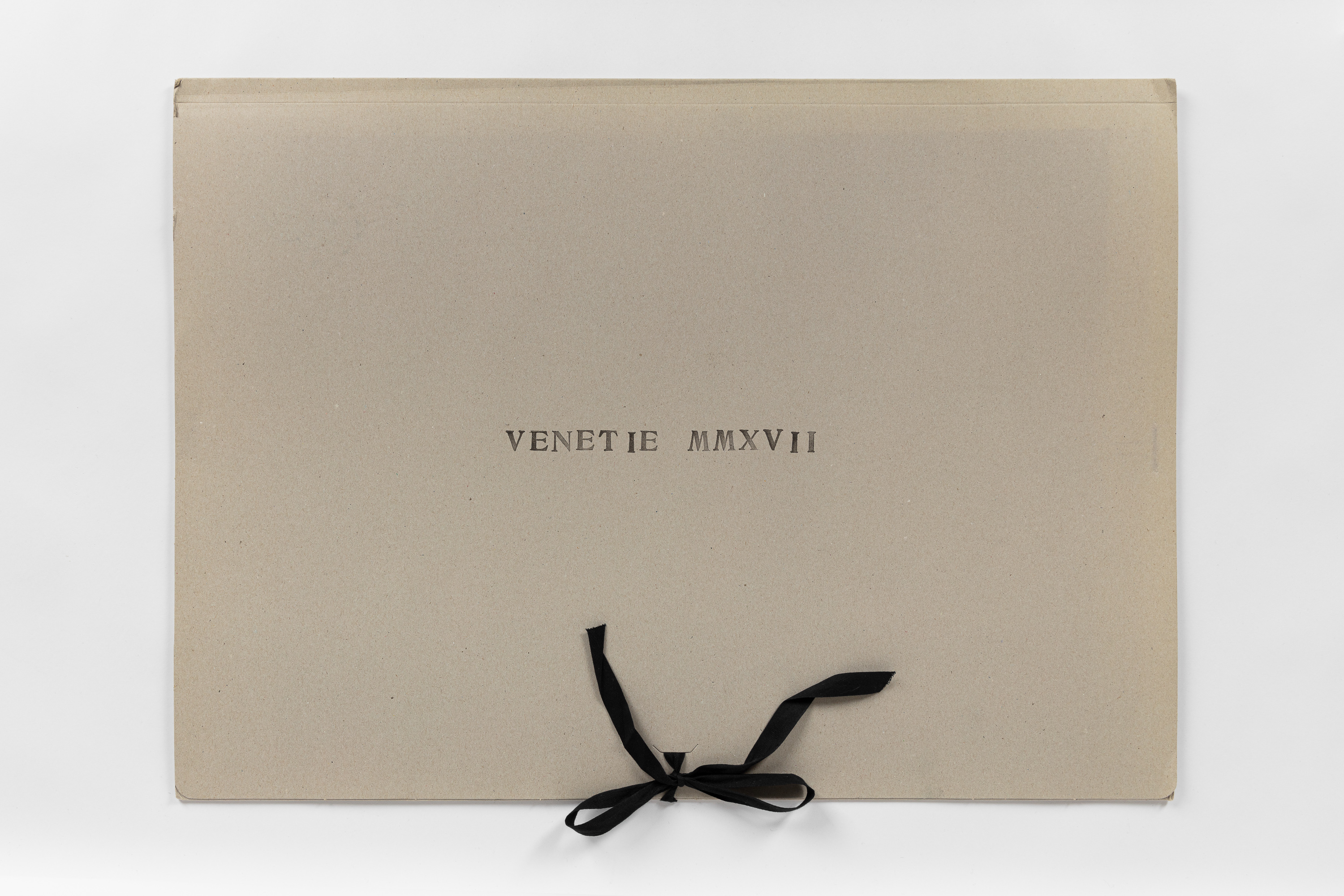 Venetie MMXVII consists of three digital prints that all correspond to the size of the famous 1500 bird's eye view of Venice, Venetie MD, attributed to Jacopo de' Barbari. With its combination of six sheets printed in Venice, Italy, the original woodcut represents the finest imaging technology of the 16th century. The original map shows two updates and has therefore existed in three different versions. Bull.Miletic's Venetie MMXVII also has three versions, where the composition of the 14 196 image tiles that make up de' Barbari's digitized map, available online, is put together in different configurations. As a digital interface, the Venetie MD is "dissected" into small image tiles (256 x 256 pixels) that are dynamically arranged in a grid using programming and algorithms to resemble itself as the original paper version. But if one chooses to download an enlarged section of the map, the result is a digital tangle with grossly disturbed spatial logic. By analyzing the electronic versions of the map, B.M have identified the source of the problem - a programming error - in the download function on the website. In their versions, B.M take this electronic error as a hypothetical turning point in the life of the Renaissance artwork. B.M thus created an algorithm that repeats the detected programmingerror across the entire map. By adjusting certain parameters in the algorithm, B.M also created two additional versions that increasingly deviate from the original.
Venetie MMXVII was commissioned for the 2nd Research Pavilion at the 57th Venice Biennale. The work was also exhibited in a solo exhibition Venetie at Aglim Gilbert Gallery in San Francisco, July 27–August 28, 2017.
Venetie MMXVII is part of the artistic research project Proxitsant Vision. The Proxistant Vision research project has been in part developed during PhD Fellowships at Faculty of Humanities, University of Oslo, and Trondheim Academy of Fine Art, Norwegian University of Science and Technology in the period between the 2015 and 2019.